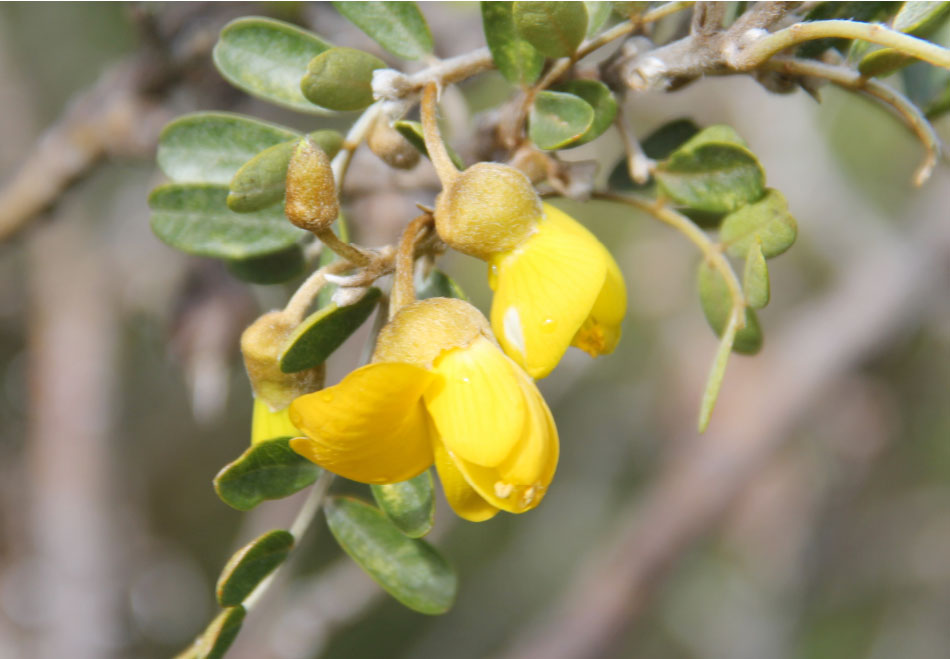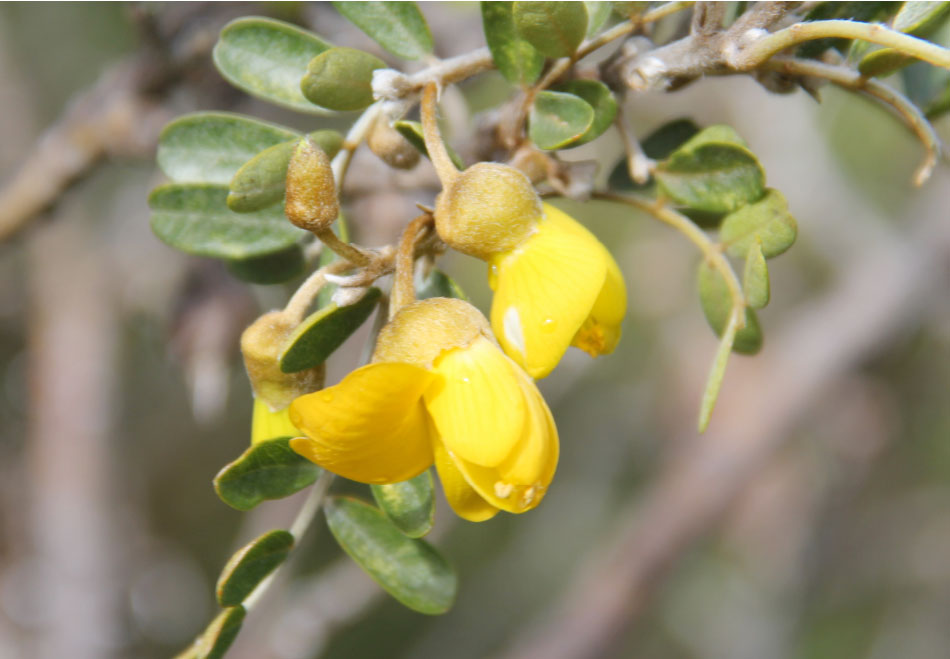 Sophora chrysophylla is a large shrub or medium sized tree up to 50 feet tall. The branches are golden brown with ridges running along them. Each leaf consists of 6 to 10 pairs of oval leaflets. The light green leaflets range in size from 3/8 to 2 inches long and 1/4 to 1 inch wide.
The pea-like yellow flowers form loose bunches at the bases of leaves or the ends of branches. Flowering occurs in winter and spring; Woolliams noted a March flowering at Waimea Arboretum on O'ahu. (Culliney 1999; Lamb 1981; Wagner 1990; Woolliams 1978)
Sophora chrysophylla is an endemic species found scattered throughout dry shrubland and dry to moist forests; it is also occasionally found in wet forests. It is the most common plant in the subalpine areas of East Maui and the island of Hawai'i. It grows at elevations ranging from 1,400 to over 10,000 feet. It is found on all the main Hawaiian islands except Ni'ihau and Kaho'olawe.
Go Back